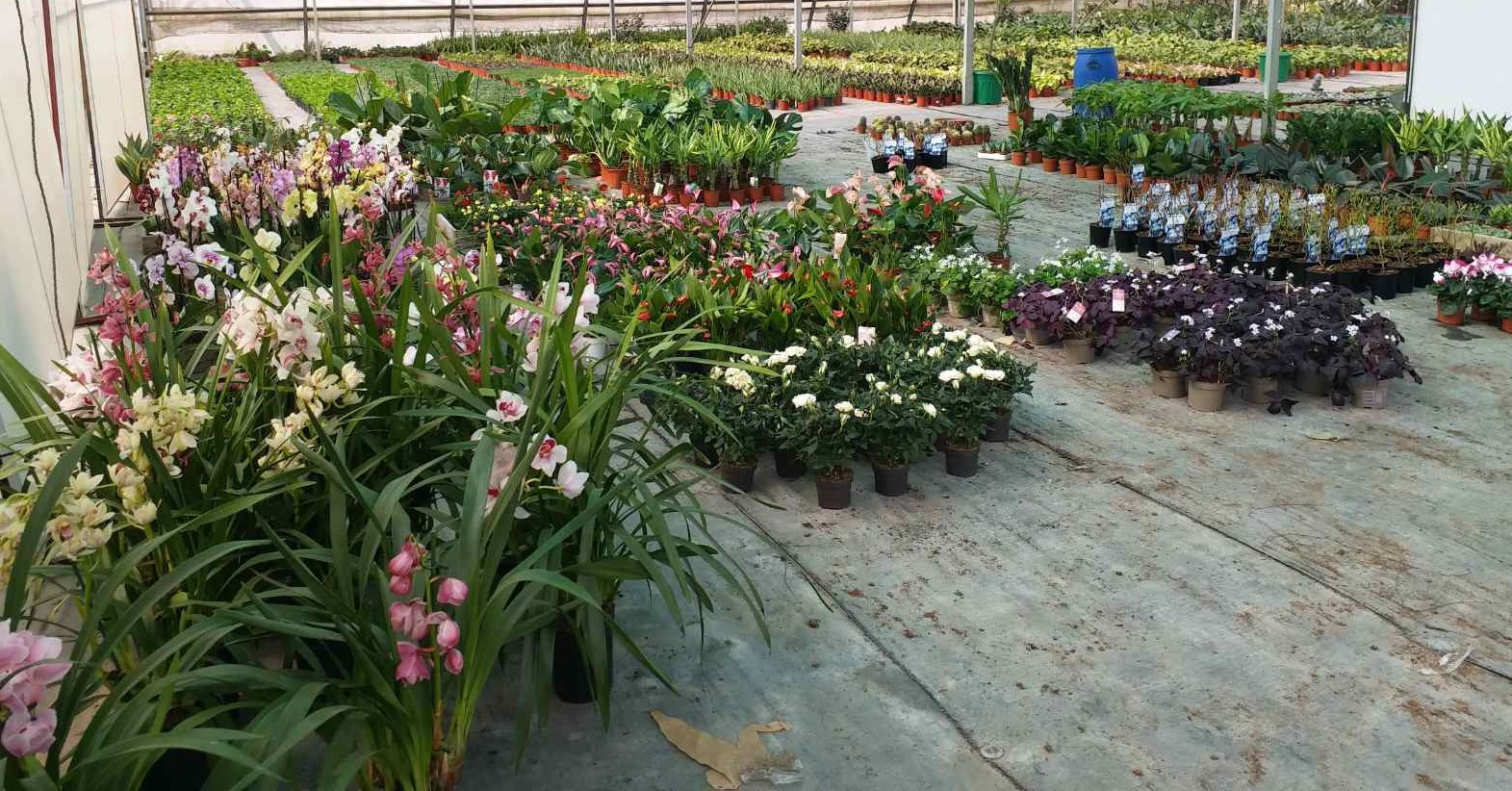 Posted 18 Feb 2021
My Mom's Experience At The Production House
My mom has to be the craziest plant lover I know. She is mostly into flowering plants so you can find varieties of colorful flowering plants in our garden. Some of them are pink, orange, and red Roses, Guzmania, variegated pink-white Bougainvillea, non-variegated yellow and white Bougainvillea, red and purple Coleus, peace lily, white, pink, red, and orange Geranium, red Christmas Poinsettia, yellow and white Chrysanthemum (Godavari) and pink Azalea. Whenever we walk past a plant nursery, she makes sure to visit and buy flowering plants that add beauty to her plant collection.
Back in November 2020, I Am The Gardener had imported some seasonal plants. It was the first import after I joined the team. I headed to the production house (Mandikhatar Outlet) with my digital team to capture some content for our social media pages. I must say that even though I am not that big of a plant lover, when I walked into the production house, it felt like I was walking in heaven. Those colorful and green plants were truly mesmerizing!
Since I work here at I Am The Gardener, of course my mom would expect me to get some flowering plants for her. After seeing the social media stories of unwrapping the imported plants, my mom being the craziest plant lover that she is, asked me to order some flowering plants. Back in Dashain, I did order a few Marigolds, Godavaris, and Azalea, but this time I wanted to do something different. Instead of ordering the plants, I wanted to take her to the production house and make her experience the joy of witnessing newly imported plants.
The very next day of the imports, I took her to the production house, and I wish you could see the happiness in her eyes! She was very excited to see varieties of plants with colorful foliages. Upon entering house number three in the production house, the very first thing that she noticed was the Christmas Poinsettias. Red is my mom's color and this very plant was red and glossy, and thus she couldn't resist its beauty. The next thing she noticed was the beautiful orange and pink roses. We already have red roses, but she wanted to add other colors of roses to the collection. She was also in the hunt of finding a pink Geranium. Luckily she found it there, and I bet that gave her extreme joy! There were other flowering plants like Anthuriums, Orchids, African Violets, Cyclamens, Kalanchoes that she wanted to take home, but we were in a rush so we couldn't get all those. But she took her favorite ones home and I can tell that she was the happiest person in the world! Witnessing and experiencing this very moment gave me a clear understanding of what our company's tagline #plantsbringjoy really means. In the near future, I would love to help my mom add other flowering plants to her collection because seeing her happy makes me the happiest!