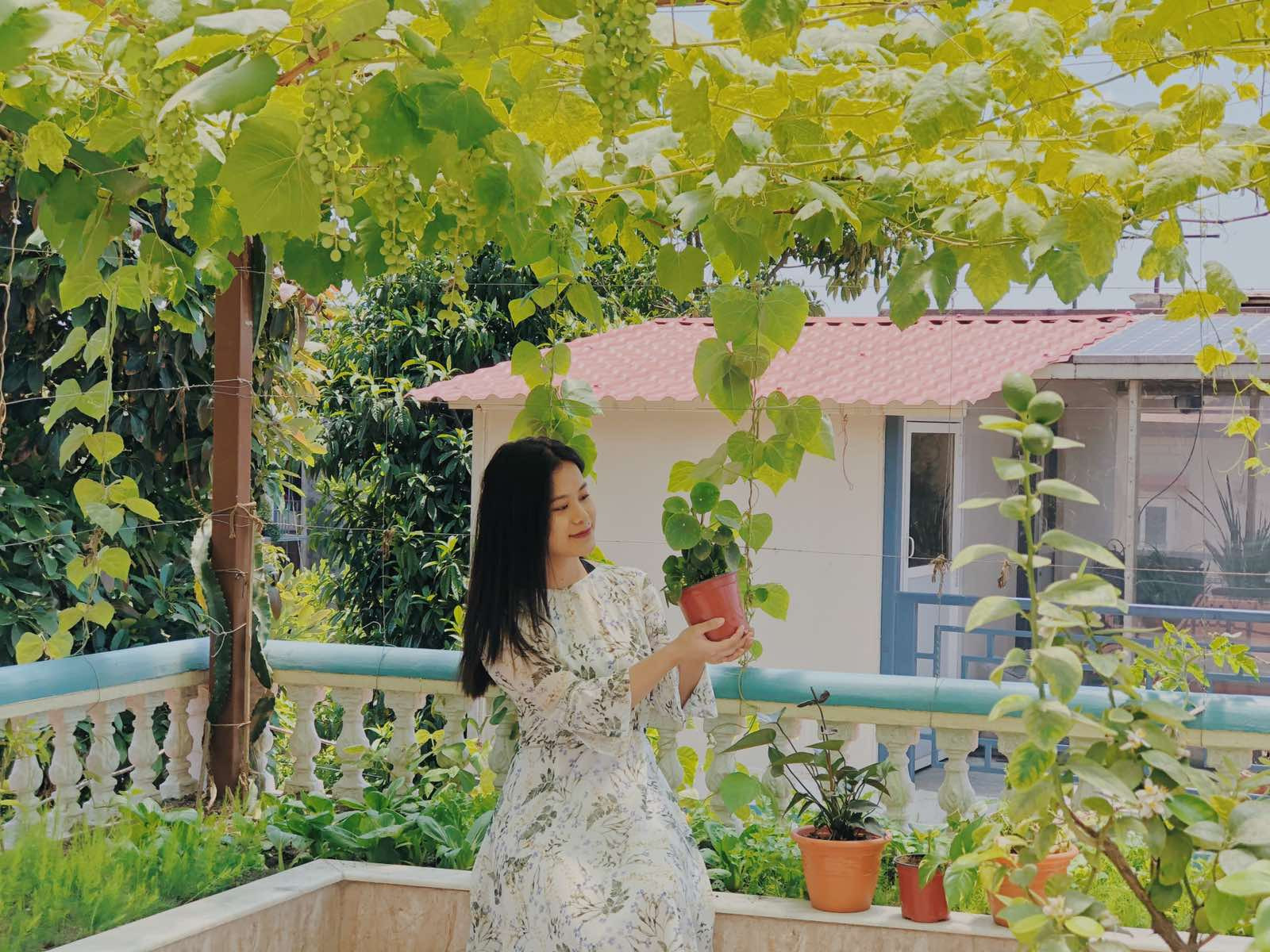 Posted 16 May 2021
What was it like working at I am The Gardener?
We sat down with Sachi Gurung, our outgoing digital marketing executive to reflect on her 9-month journey working at I am The Gardener.
How long did you work at ITG?
I worked at I am the Gardener for 9 months and it's safe to say that it has been one of the most fruitful months of self-growth and new career learnings.
What initially attracted you to apply for a position here?
I was told about an opening at I am the Gardener by a friend. I was initially inclined to this company because my father is a very big plant enthusiast. Personally, I was also getting interested in the world of plants and it seemed like a perfect opportunity and went forward and applied for the position.
What was the name of the position? What were your responsibilities?
I worked as a digital marketing executive at the company. Along with my colleague, we looked over the company's social media pages (Facebook, Instagram, and Tiktok) and organized campaigns. I was responsible for editing, captioning, and scheduling posts for Instagram. Along with content creation on our social media pages, I was responsible for managing the written content for the website/app. It included writing a weekly blog column on plants for the brand's website along with updating product content information. I was also in charge of managing and maintaining public relations with influencers, retailers, and independent market organizers.
What all did you learn during your stay?
Since this was my first full-time job, I got to experience and learn many new things. From learning the basics about handling customer queries to dealing with major campaigns, I am The Gardener allowed me to gain tons of exposure to learn and grow. At ITG, I was given the full liberty to voice out my thoughts and opinions. From the 9 months I worked, I became more confident in myself and competent in my position through constantly learning about the technical and creative aspects of my job.
Your favorite memories?
One of my favorite memory would have to be visiting the production site once a week. Meeting up with my colleagues, talking about everything from plants, and just catching up with them. The production visit was something I would forward every week because of how happy it made me being surrounded by my favorite plants and people.
One of my most recollecting memory was when I hosted the New Years' giveaway contest which was broadcasted live on Instagram and Facebook. Given that I am not an outspoken person, I was tested to branch out of my comfort zone. This opportunity allowed me to be more confident in myself and has to be my most proudful moment during my time here at ITG.
If anyone is reading this and are looking to apply to ITG, what should they know? Why should they apply?
With wholeheartedness, I would say to seize this opportunity and apply. ITG is not just an ordinary garden center. The company uses current technology and marketing trends in promoting their brand. The work expected can be benchmarked to similar roles in larger corporates but with a level of flexibility and creativity that comes with working with a smaller team and a growing brand.
Your final words to the team you're leaving behind at ITG.
The 9 months I worked here just flew by. Working with the team, my learning curve growth grew exponentially. The team allowed me to flourish and be creative and bold in the work I did and constantly pushed me outside my comfort zone. The experience I have gathered here will help me in the next chapter of my career. I would like to take this opportunity to thank my team for taking me under their wing, teaching, inspiring, and allowing me to grow. I would like to wish my team a successful future and a happy journey ahead.