I am The Gardener sprung as a concept from the exuberance of five youths who genuinely wanted to do something meaningful in Nepal. Like most ideas, the idea for I am The Gardener wasn't conceived overnight. Over many coffee discussions on Sundays, different possibilities were explored. Many trails and errors ensued before envisioning the idea of creating a modern garden center that unlike most traditionally run nurseries in Nepal, would bridge the gap between plant growers and buyers.
Biraj Khadka grew up in a family that has been involved in horticulture for over 20 years (his family owns Khadka Nursery). Despite what looked to be a natural path for him to take up the helm at Khadka Nursery, he wasn't interested to be a part of it. After returning to Nepal in 2012, he was keen to pursue something of his own. Although not entirely sure what it would be, Biraj alongside his four other friends: Kewal Risal, Aditya Shrestha, Roshan Shrestha and Brijesh Kumar Upreti were on the outlook to pursue something meaningful together. As a diverse group of individuals representing fields like digital marketing, branding, and finance, they would meet on Sundays and discuss different avenues to venture into. They tried their hands on different things but none of those initial ideas took off the way they would have liked.
Whilst he was still exploring opportunities in Nepal, at his mother's request, Biraj agreed to apply his accounting knowledge to help out his family business on a part-time basis. He quickly gained exposure to the inside-outs of the horticulture industry in Nepal. He was surprised that despite what looked like a lucrative business opportunity, the industry standards were low. Not much had changed over the years: most nurseries were still traditionally run without much emphasis on innovation and customer service.
Then it struck Biraj: "Given how most nurseries in Nepal are traditionally run, how can we offer something substantially different that will add value to plant producers to have a wider reach as well as make it easy for urban dwellers to enjoy plants where they live and work?"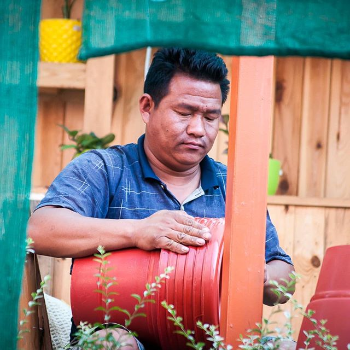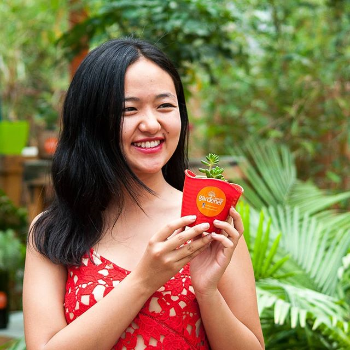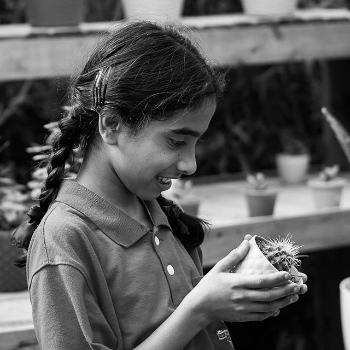 This question prompted him to start researching about modern trends in floriculture all over the world. He compared and contrasted global trends with the then industry standards in Nepal. The more he researched, the more he began to believe that this idea was worth pursuing. The prospect felt sustainable and there was room to experiment by injecting much needed youthful energy to revamp the whole industry. And so, in one of their customary Sunday coffee meetings, Biraj pitched the concept of I am The Gardener to the group: a modern day garden center that would challenge conventional horticulture practices. After some deliberation, the group decided to embrace the idea and thus, I am The Gardener was born in March 2016
What initially felt like a group of friends casually experimenting with a business idea suddenly took on a serious mode when I am The Gardener generated hype from visitors at the 19th Flora Expo at Bhrikuti Mandap on March 31st 2016 for it's youthful and innovative approach as a modern day garden center. There was no looking back from there; only strides forward to make this dream a reality
4 years into the venture, Biraj and Kewal remain from the initial group that started I am The Gardener. Today, in Kewal and Biraj's stewardship, I am The Gardener continues to grow as a young, innovative and thoughtful team of 16 with different outlets throughout the valley. The mission, like on the very first day, remains the same: to create a modern garden center that bridges the gap between plant growers and buyers in a way that revolutionizes the horticulture scene in Nepal.