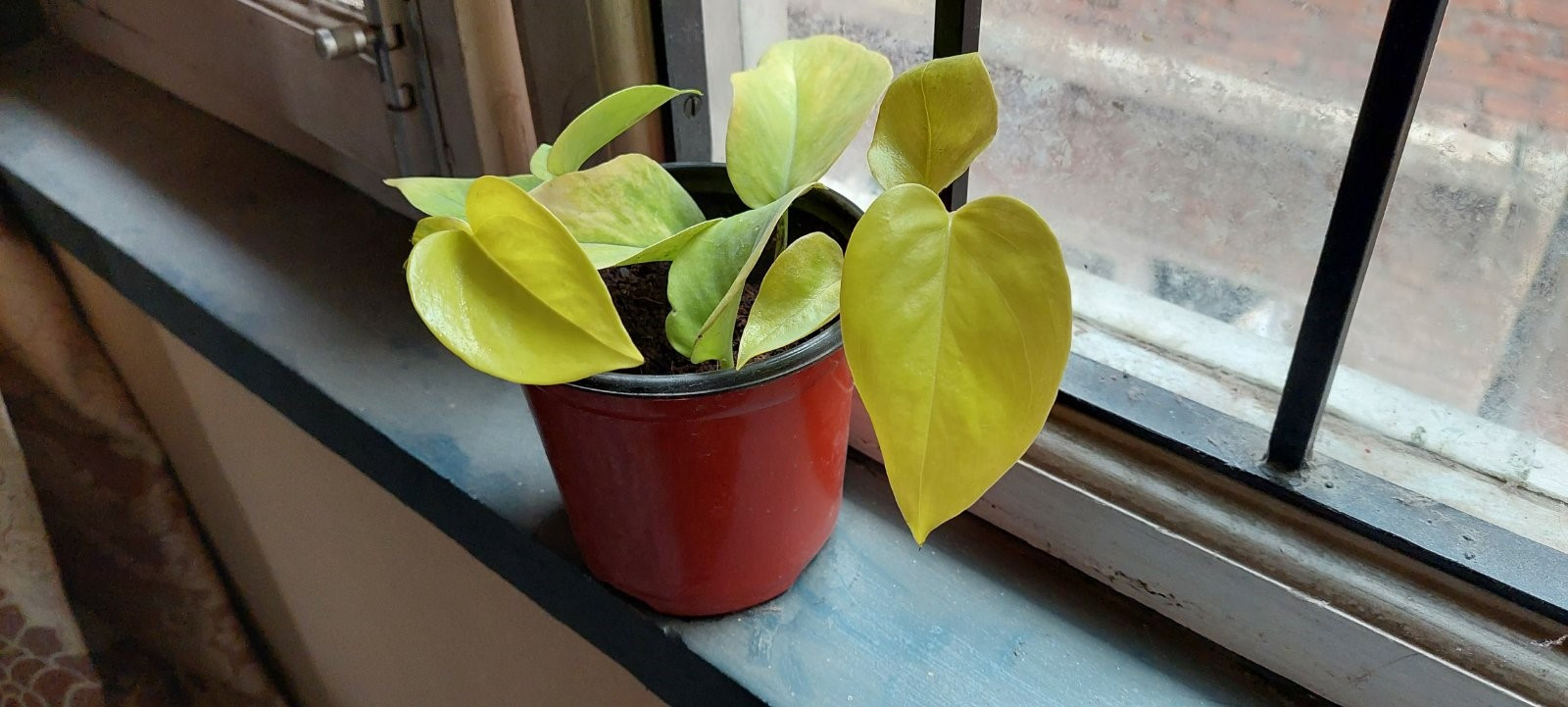 Posted 11 May 2021
Am I a Plant Parent Now?
When I first started working here at I Am The Gardener, I had zero interest in plants. But with time, I was exposed to varieties of plants which kind of slowly led me to develop an interest in them. Surprisingly, I could find myself strolling around my mom's garden and exploring them- something that never happened earlier. I found myself trying to guess the names of the familiar plants and realized my efforts to understand the unfamiliar ones after getting exposed to them. Back in November 2020, I witnessed plant imports for the first time at our Mandikhatar Outlet. I was overwhelmed to see plants like Anthuriums, Orchids, ZZ, Snake plants in real life for the first time. It felt like I was in a paradise as my eyes could not handle the beauty of all those amazing plants. And since then, visiting Mandikhatar Outlet has become one of my favorite parts of the job!
So by now, you know my interests in plants, but am I a plant parent now? Let's talk about it!
Last day before lockdown 2.0, I was at the Mandikhatar Outlet preparing content for our social media. This time we had again imported some unique and vibrant plants. Luckily, my favorite plant, Neon Pothos was also imported. Mind you, this was the first time I had ever witnessed it in real life. You may ask how this plant is my favorite if I have never seen it in real life, until now? Well, I had seen pictures of it and the neon color itself is very attractive to me. As I was taking pictures of it, I wondered if I could take care of this plant. Though it has been my favorite among the Pothos varieties, I asked myself if I was ready to be a plant parent. Since the lockdown was approaching, I thought it would be a great opportunity to learn some gardening skills as well. Also, for me this plant is very unique, so I thought it would be a wise decision to add one of these to my mom's collection. So, after a few minutes of thinking, I made my mind and brought one home.
Fun thing, Neon Pothos are beginner-friendly plants for people like me who are completely new to the world of plants. Since I am a lazy person too, Neon Pothos is a perfect plant to start my journey of plant parenthood. It's because they are the most forgiving low maintenance houseplants. You can go days without watering them and they still won't complain. If you are a busy plant parent, then don't worry, pothos can thrive in low water and low light conditions as well. Also if you are someone who is always chasing after your dreams, then pothos is the right choice for you! It's because pothos symbolizes perseverance and chasing dreams that come from their ability to stay determined at growing their vines long and trail freely. Make sure to make hanging arrangements for pothos to reach new limits and heights in life.
It's been more than two weeks since I brought this plant home and I have been making sure it's loved. Every day in the evening, while I am enjoying my walk on the balcony, I make sure to check up on my Neon Pothos. I want it to grow as soon as possible but I know I need to be patient with it. I can't wait till it grows its glossy neon heart-shaped leaves and trails freely in my balcony.
How many of you have started your journey of plant parenthood in this lockdown 2.0? Or what gardening skills have you learned so far now? Share with us on our social media pages!
About the writer:
Chadani Satyal is a Digital Marketing Executive at I Am The Gardener. She loves to sing and has recently started learning to play Ukulele. She's probably the most entertaining person you'll come across!