At I am The Gardener, we are building a dynamic team that is capable of taking responsibility to uplift the horticulture industry standards in Nepal. We approach our work with a youthful attitude by continuously innovating to keep up with modern times while having fun in the process. We believe a mixture of youth and experience is synergistic to sustain the kind of disruption we want to have in the horticulture industry in Nepal.

Toward that end, we are always open to the idea of having conversations with bright individuals who might want to join our team.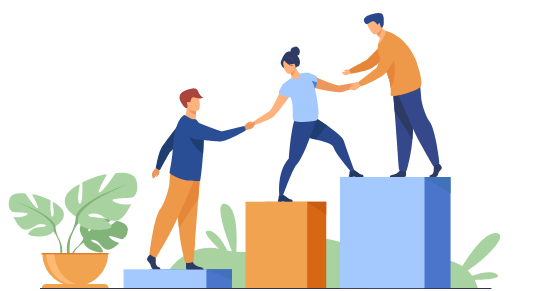 If you feel we are talking about you when we say you:

have a positive mindset to add value to the lives of others

are open to learning and growing from experience

like to view challenges as opportunities to solve real-life problems

fit a culture that values learning and growing together as a team

believe in enjoying your life while working hard in the process, lets have a conversation! Reach out to us at info.iamthegardener@gmail.com.
What Our Team Members Say About Working At I Am The Gardener
Roshlina Bajracharya, our Senior Executive of Marketing, was looking for her first job when she came across a vacancy at I am The Gardener. "As soon as I saw the ad, I scrolled through I am The Gardener's Instagram page. I could tell it wasn't a typical garden shop. It felt so refreshing and that's what prompted me to explore more. So I applied!" she says. Given that this would be her first job, she was keen to join an organization where she could learn and grow. "I wasn't looking for a corporate organization where you have to think twice before speaking what's on your mind. I wanted to be a part of a work culture where there was freedom to express myself.", she recalls. 6 months into her current role, Roshlina believes she has found a right fit in I am The Gardener. The best part, she says, has been her team's encouragement to help her put forth her ideas. "I felt a huge surge of confidence when my first proposal for 2019 Christmas and New Year campaign got approved. I started taking more initiatives after that, believing I could lead well" she reflects fondly. "What do I like the most about working here? Well, it has to be the organization's flat system, one without formal hierarchy. Everyone is helping one another. It really feels like a complete team effort." Her learning attitude, perseverance, and team spirit have all contributed to making Roshlina pivotal in building the brand that is I am The Gardener. At I am The Gardener, it is important for us to make both our team as well as customers alike understand that we aren't just selling plants. We spread joy by bringing together plant growers and buyers. We are committed to uplifting the face of the horticulture industry in Nepal.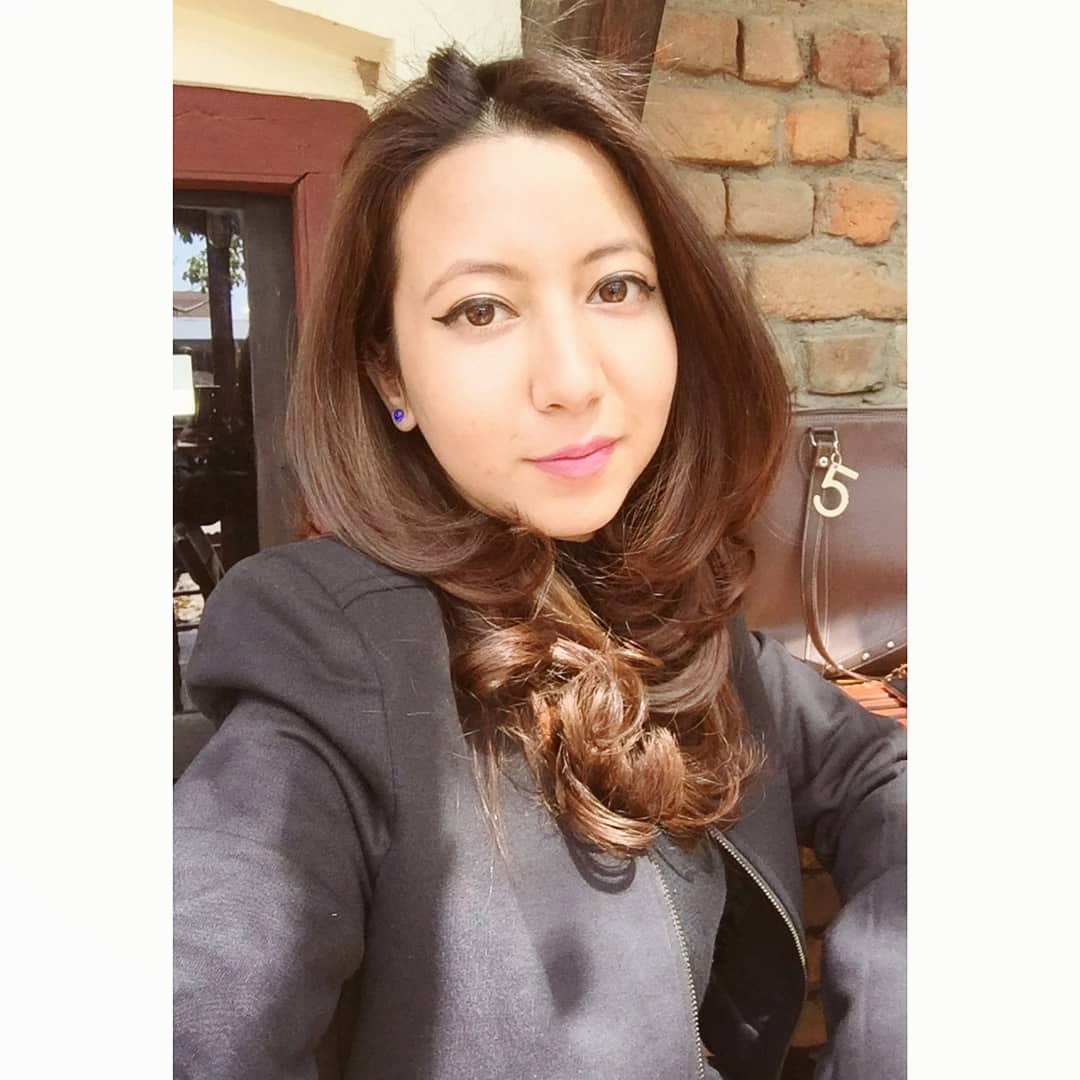 Mahima Pathak, who worked with us as a Digital Marketing Executive for 8 months, agrees with our claim. "In my time at I am The Gardener, I have seen the team trying to create a complete experience for the customers. From pre-sales to aftersales service, we had been able to assure our customers that we are knowledgeable when it comes to plants and they can find us whenever they have something to ask," she says. For Mahima, the whole process had been a big learning curve. "I am The Gardener isn't just a nursery that sells plants to people who come through the door. I remember a time when a restaurant management team had approached us hoping to add plants to their restaurant. We sensed that they didn't have many ideas about which plants to get. So we helped them understand their needs and made sure they were happy with the plants they were purchasing. We also checked-in on them after a couple of weeks to see if the plants were doing well and if they needed further support in maintaining the plants." Such levels of dedication and effort reinforced to Mahima that whilst she was with us, there had always been a bigger picture of her daily task when it came to talking to customers online. Indeed, plants bring joy- not just to the ones buying but also the team working behind the scenes that knows its effort is contributing to a purposeful endeavor.
Surya Dev Chaudhary, has been working at I Am The Gardener for almost two years now. As a manager, his job mostly entails managing our sales team, product management at outlets, talking to wholesale customers, as well as coordinating with our marketing team. Most working professionals cite different factors for liking their job- the pay, the status, a sense of meaning that the job brings. But for Surya, working as a manager at I Am The Gardener brings a different kind of joy; perhaps one that not many working professionals can claim to experience at their workplace. "The day to day work can get really hectic; especially when we have campaigns going on. That is when the environment we have at I Am The Gardener works as a stress buster. I've felt a surge in the positive mood being around beautiful plants." he says. Indeed, plants have the power to uplift our well-being. Whether it be in our garden center or our stalls all over the valley, there's a joy for our team is working from a natural and uplifting ambiance. "There hasn't been a single day when I've felt a headache due to work pressure. I'm crediting this to all the beautiful plants we have at our garden center!" he shares. Having worked in finance before joining us, Surya recognizes the importance of a healthy workplace environment. "Of course, we have a team that's open to sharing and learning together. But the greenery we have in our garden center and outlets are like the icing on the cake! Whenever the workload gets overwhelming, I simply give myself 5 minutes to go and observe the plants we have. I can feel a sense of relief inside of me and in no time, I'm ready to become productive again. It seems to work every time!"
Assistant Manager at I am The Gardener, Nirmal Thapa has been with us for over a year now. "Plants bring joy. That's why I'm here," says Nirmal, who claims to have always been a plant lover ever since his childhood. It's one thing to be a lover of plants, but what's it like to actually work with plants? "I feel like I'm connected to a bigger purpose with the work I do here. We are trying to upgrade the traditional nursery system. That is what gives me meaning because I feel it is an important contribution." Working his way up as an assistant manager, Nirmal values what he has been learning day in, day out. He realizes that without proper guidance, growth stalls. "I've come to appreciate Kewal Dai and Biraj Dai's leadership. If you are young and looking to grow, I feel I am The Gardener is a good place to get proper guidance. The meetings we have on Sundays show commitment on the leaders' part to help us become better." Nirmal says he feels that having been in business for so long, I am The Gardener can be trusted as a knowledgeable brand to help individuals with their plant-related queries and concerns. "The team is great, we are working on a great cause, the working environment with all those beautiful plants-even better! And I'm growing!" It feels safe to say that in Nirmal's case, plants definitely bring joy!